Winfield High School
Class Of 1968
2 Mini Reunions This Week!

Marcia (Feger) and Daryl Thiel, Linda (May) and Larry Gann enjoyed an evening at the Cowely County Fair!
Mike Hiebert, Janie (Ayers) Parr, and Stephan Asper enjoyed dinner at The Peanut on Santa Fe, in Overland Park!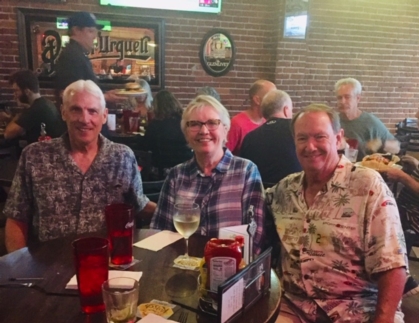 Hope everyone has had a GREAT summer! Send your photos to Janie at janelynn@kc.rr.com!
ANNOUNCEMENTS
Please check the new Thoughts and
Prayers tab. If you know of anyone
else that needs to be included
please let us know.
Check out Photo Gallery. If you
have any class photos to add
email them to
If you add postmaster@classcreator.net to your
address list you can make sure that no messages
from this site end up in your spam folder. They
will only send messages from your class
members or the reunion committee.